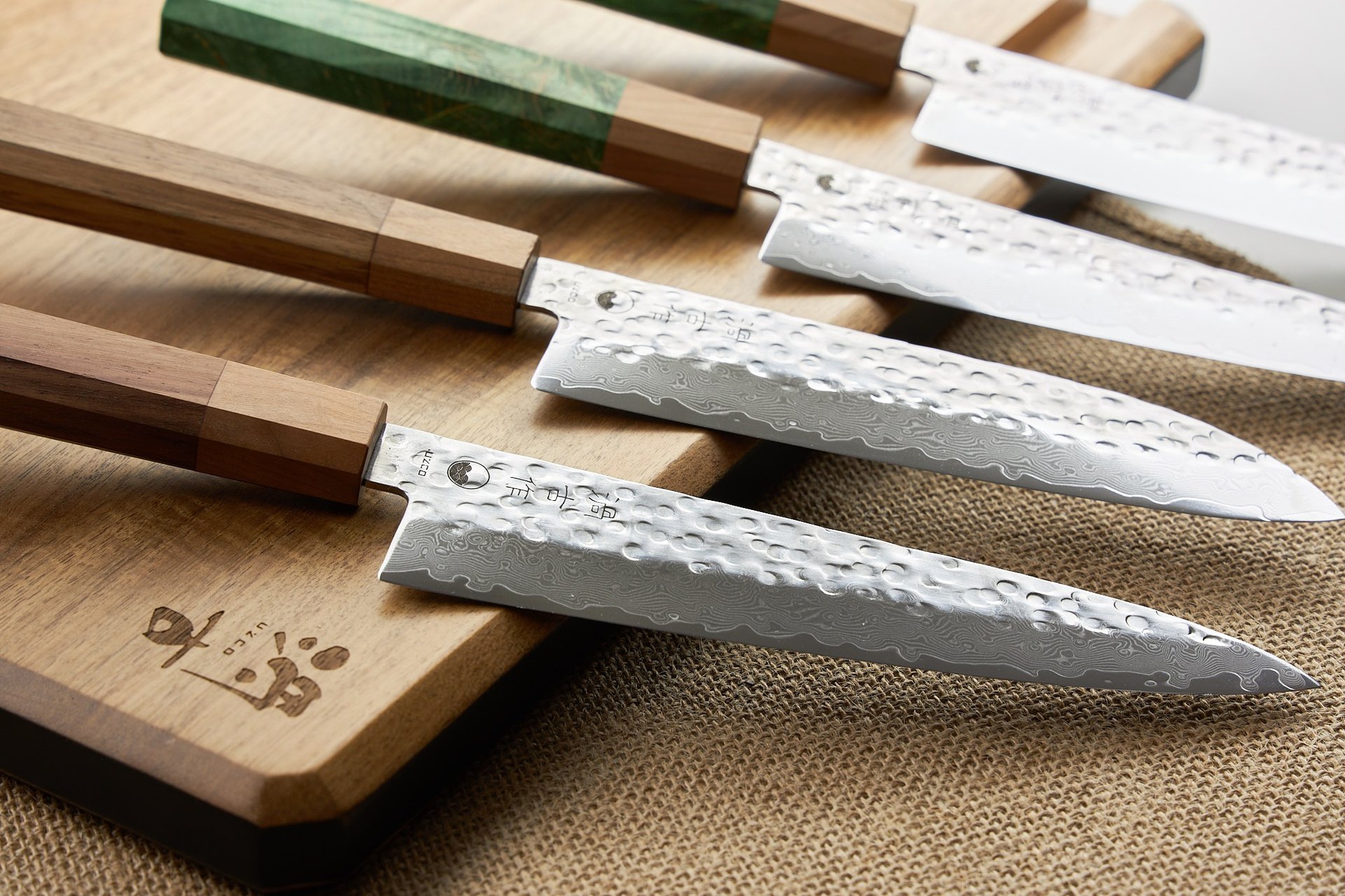 SHARP & SOPHISTICATED
HANDCRAFTED KNIVES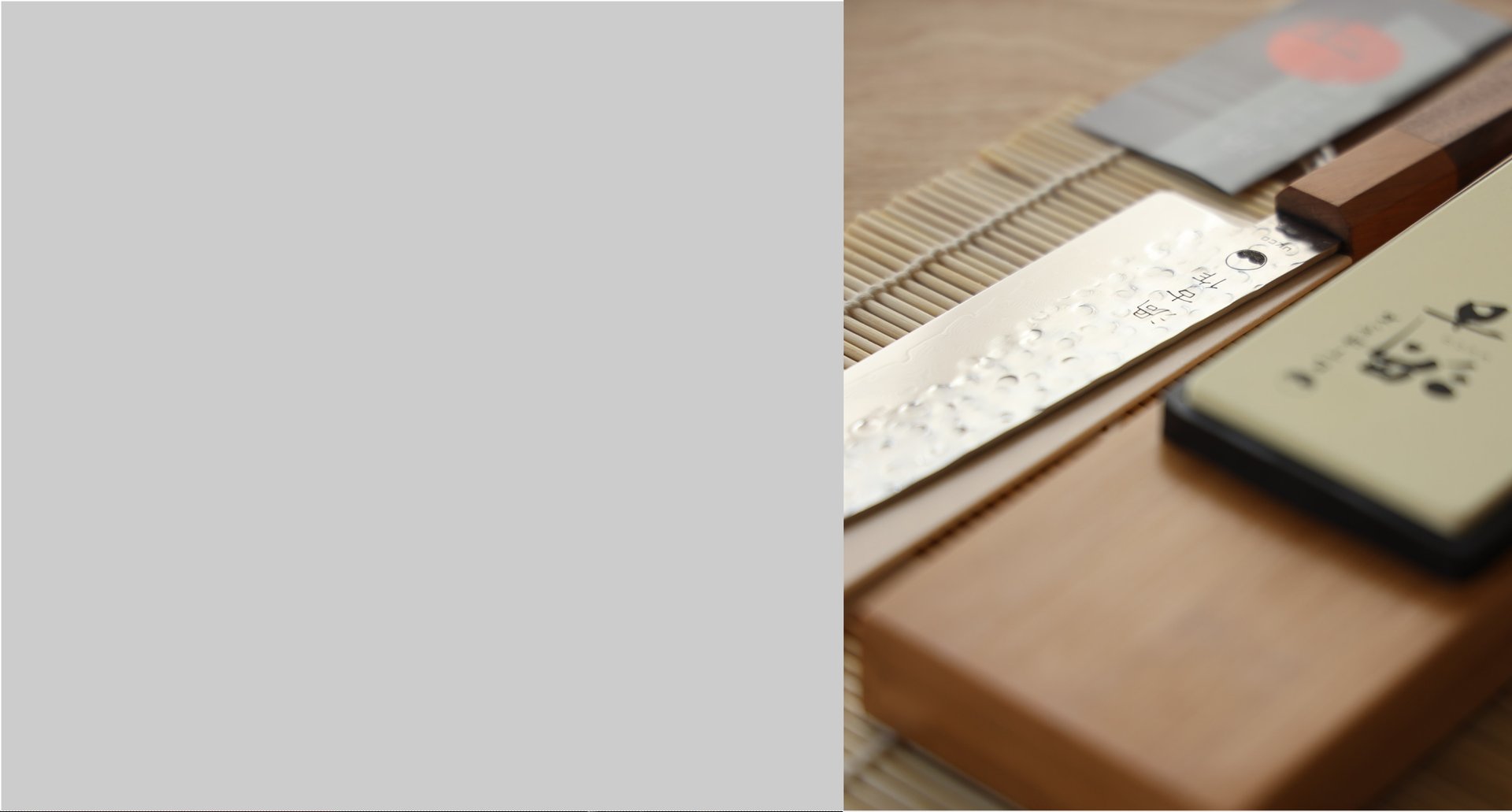 Our mission is to bring premium quality products that last which is why each UZCO blade is handforged by skilled craftsmen using traditional japanese methods. All our products are designed by ourselves in France and are handcrafted using the finest materials selected for their technical and aestetic properties as we believe both equally important.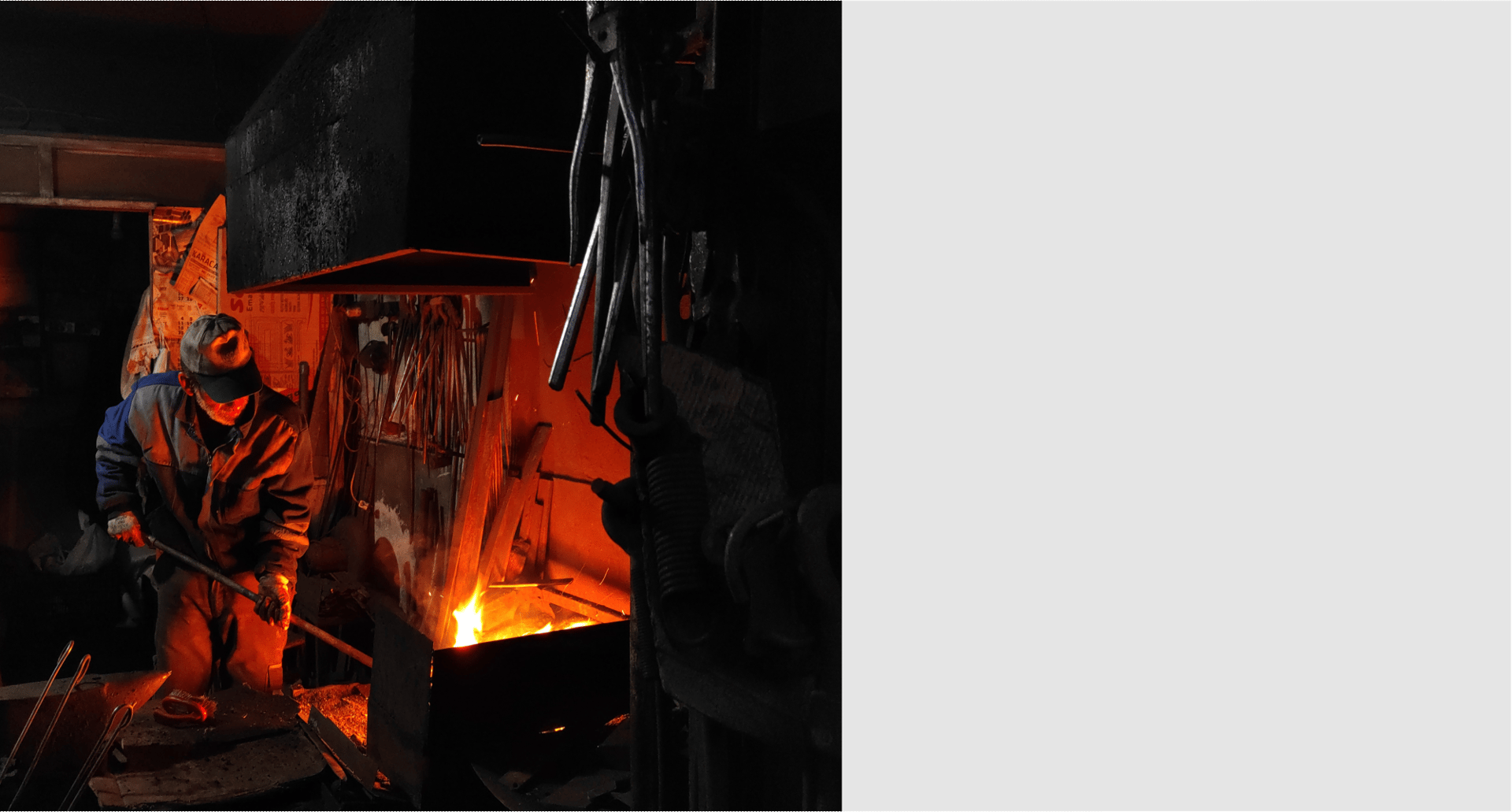 SUBSCRIBE TO OUR NEWSLETTER
Be first informed when we release new products and benefit from exclusive promotions.
PREMIUM STARTER SET - KNIFE & SHARPENING STONE
18.5cm Stainless Damascus Steel

VG-10 core HRC 60 Hardness

1000# Grit Sharpening Stone with Bamboo Base

Walnut Wood Handle & Cherry Wood Bolster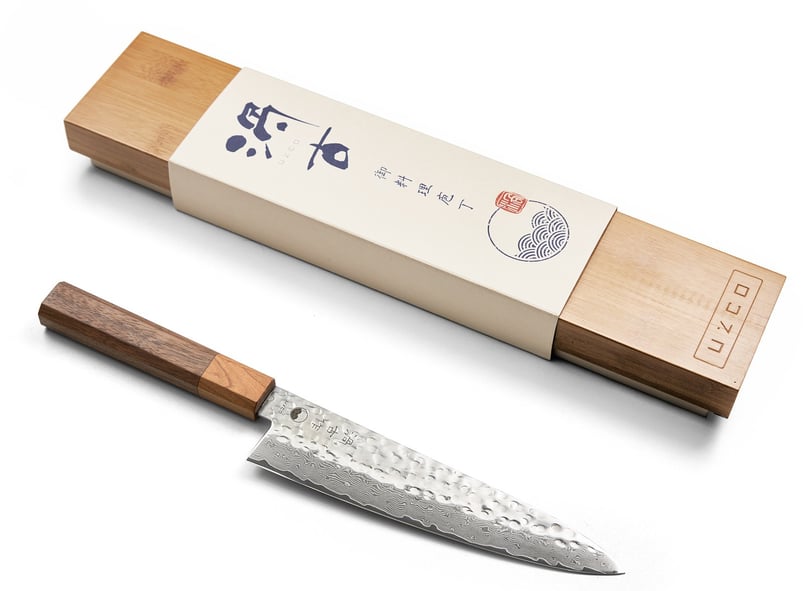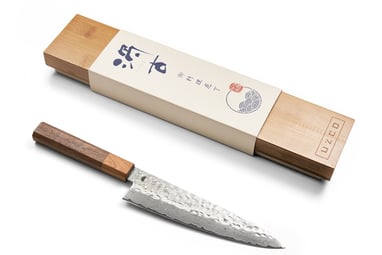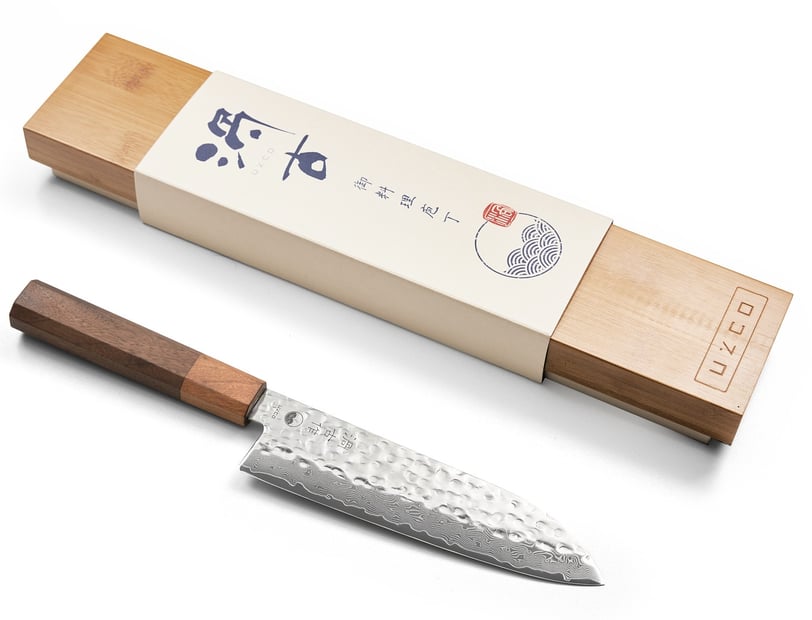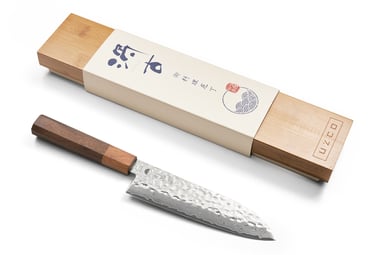 PREMIUM STARTER SET - KNIFE & SHARPENING STONE
17cm Stainless Damascus Steel

VG-10 core HRC 60 Hardness

1000# Grit Sharpening Stone with Bamboo Base

Walnut Wood Handle & Cherry Wood Bolster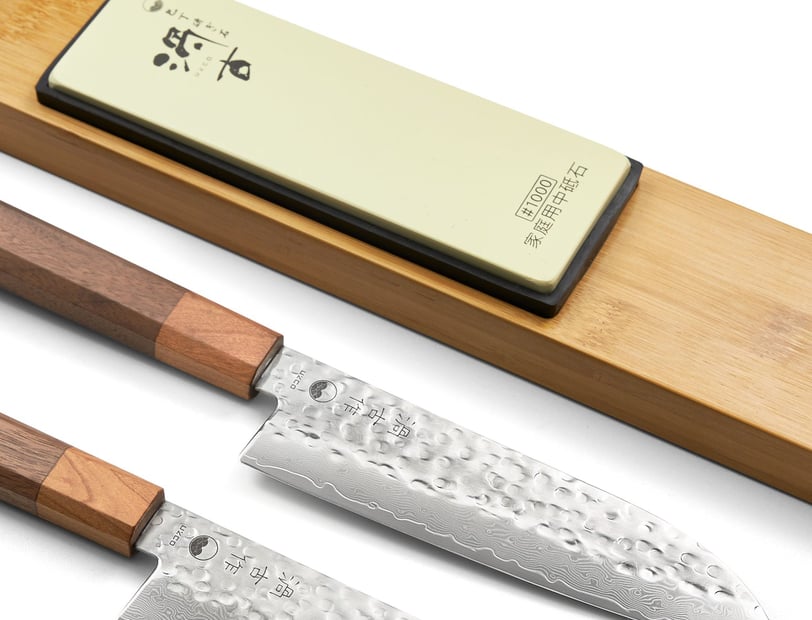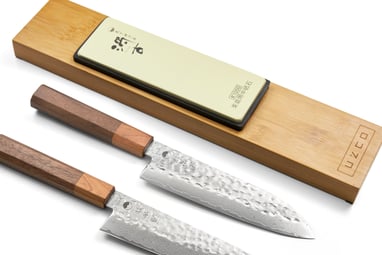 PREMIUM STARTER SET - 2 KNIVES & SHARPENING KIT
17cm Santoku

18.5cm Chef Knife / Gyuto

VG-10 core HRC 60 Hardness

1000# Grit Sharpening Stone with Bamboo Base

Walnut Wood Handle & Cherry Wood Bolster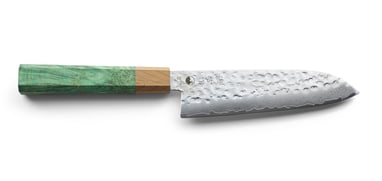 STABILIZED MAPLE SANTOKU 17cm
17cm Hammared Damascus with VG-10 Core

1000# Grit Sharpening Stone

Stabilized Mapple Handle & Cherry Wood Bolster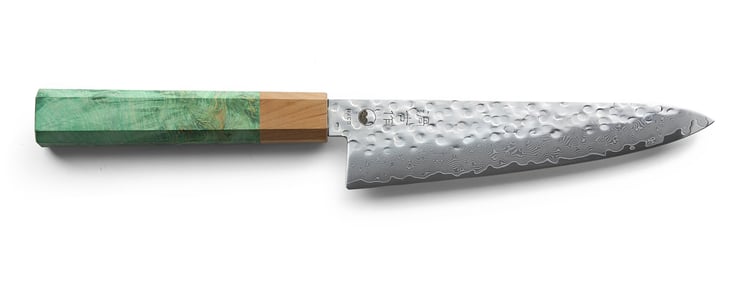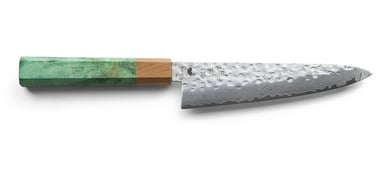 STABILIZED MAPLE GYUTO 20cm
20cm Hammared Damascus with VG-10 Core

1000# Grit Sharpening Stone

Stabilized Mapple Handle & Cherry Wood Bolster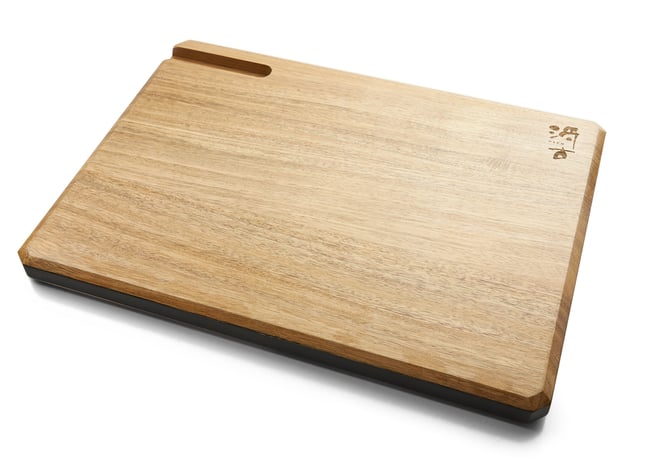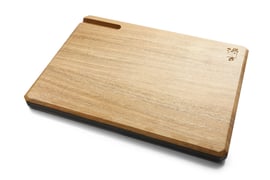 Edge-Grain Natural Wallnut

35x45x2.5 cm reversible board

Flat surface with phone holder

Surface with juice groove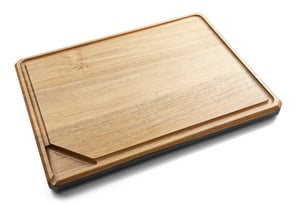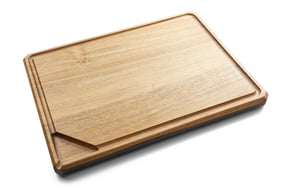 THE CHOPPING BOARD
BY UZCO
®