The Gyuto is the Japanese version of the classic Western Chef's knife. It is a multi-purpose and possibly the most versatile knife as it can be used with a variety of different cutting techniques and is suitable for preparation of meat, fish, and vegetables.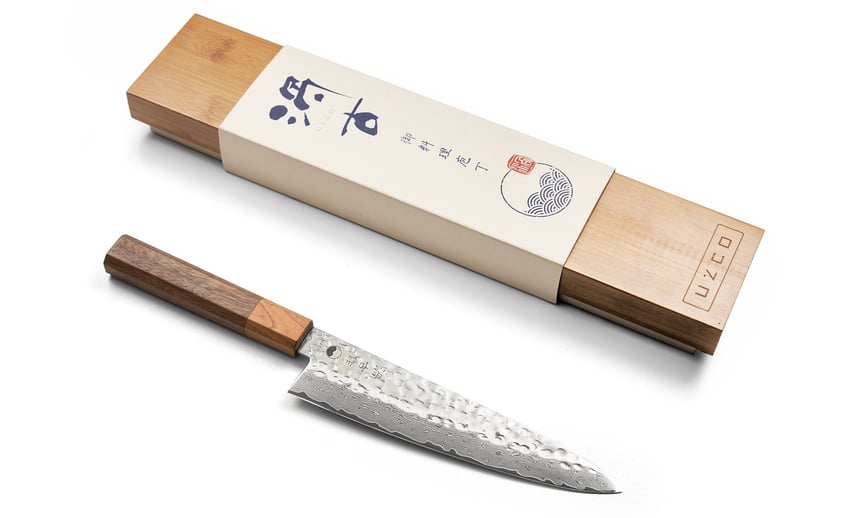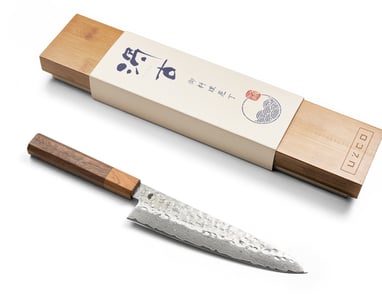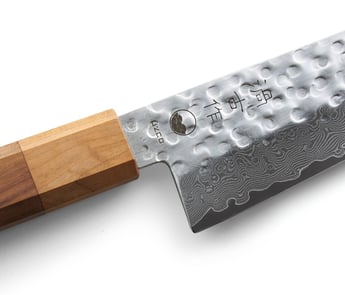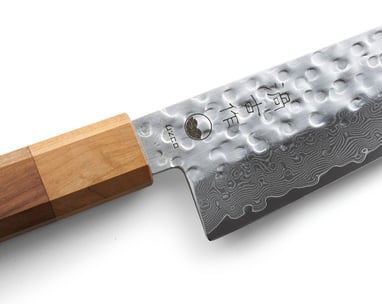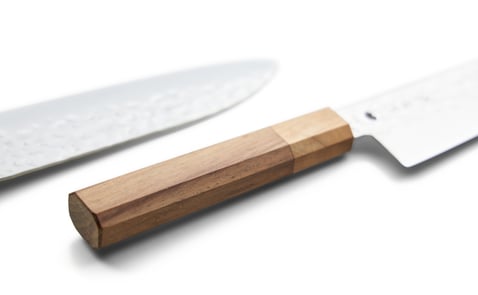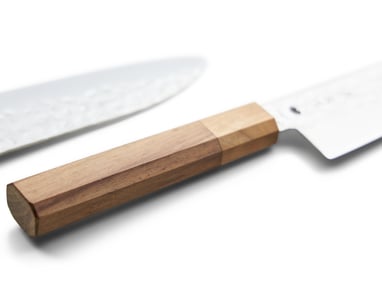 Profile: 185mm Gyuto / Chef Knife

Steel Type: Stainless 67-layer damascus with Tsuchime ( Hammered ) finish

Core Steel: VG-10 Hardness HRC 60

Bevel: Double

Handle: Walnut and Cherry Bolster

Edge Length: 180mm

Blade Height: 45mm

Blade Thickness: 2mm

Handle Length: 125mm

Weight: 125g

Hand Orientation: Ambidextrous

Place of production: Yangjiang, PRC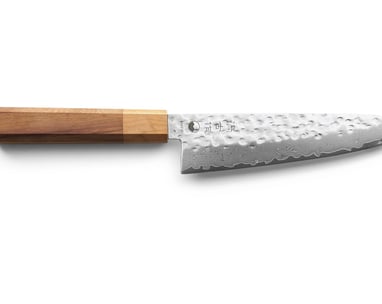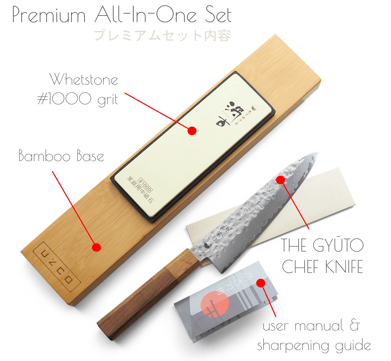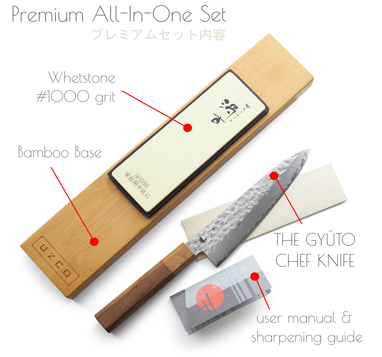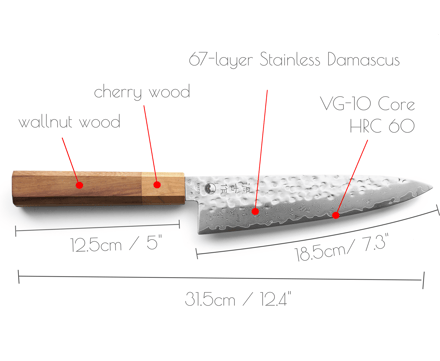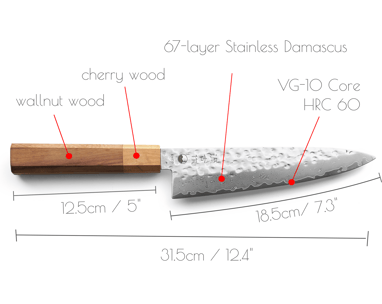 PROFILE DEFINITION AND USAGE
185 MM STAINLESS DAMASCUS - TSUCHIME
Shipping calculated at checkout.


Grit: 1000#

Material: white corundum

Dimensions: 180x60x10mm

Weight: 250g

Place of Production: Shandong, PRC